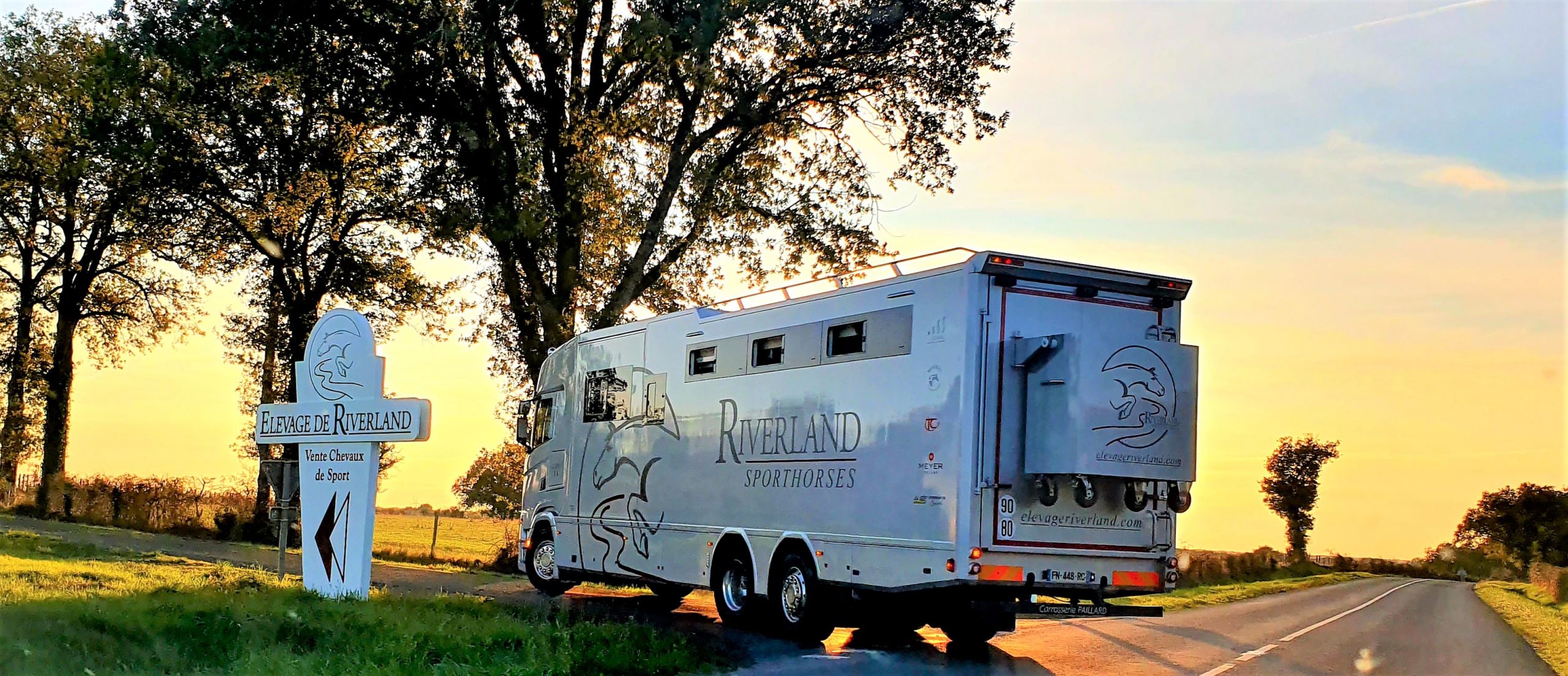 An imposing totem marks the entrance of Riverland Stud. The lieu-dit « Les Essarts » had been a private hunt before being purchased in 1996 by Jean-Marie Varliaud. For the last 25 years, the property has never stopped growing and evolving, so that today, it is home to over 300 horses.
As you reach the Stud, you see a magnificent full-sized statue of a mare and foal. The sculpture emanates strength and power and seems to come to life as you draw closer, reminding us that breeding is the very foundation of our sport. This statue is more than just a symbol, it is a statement!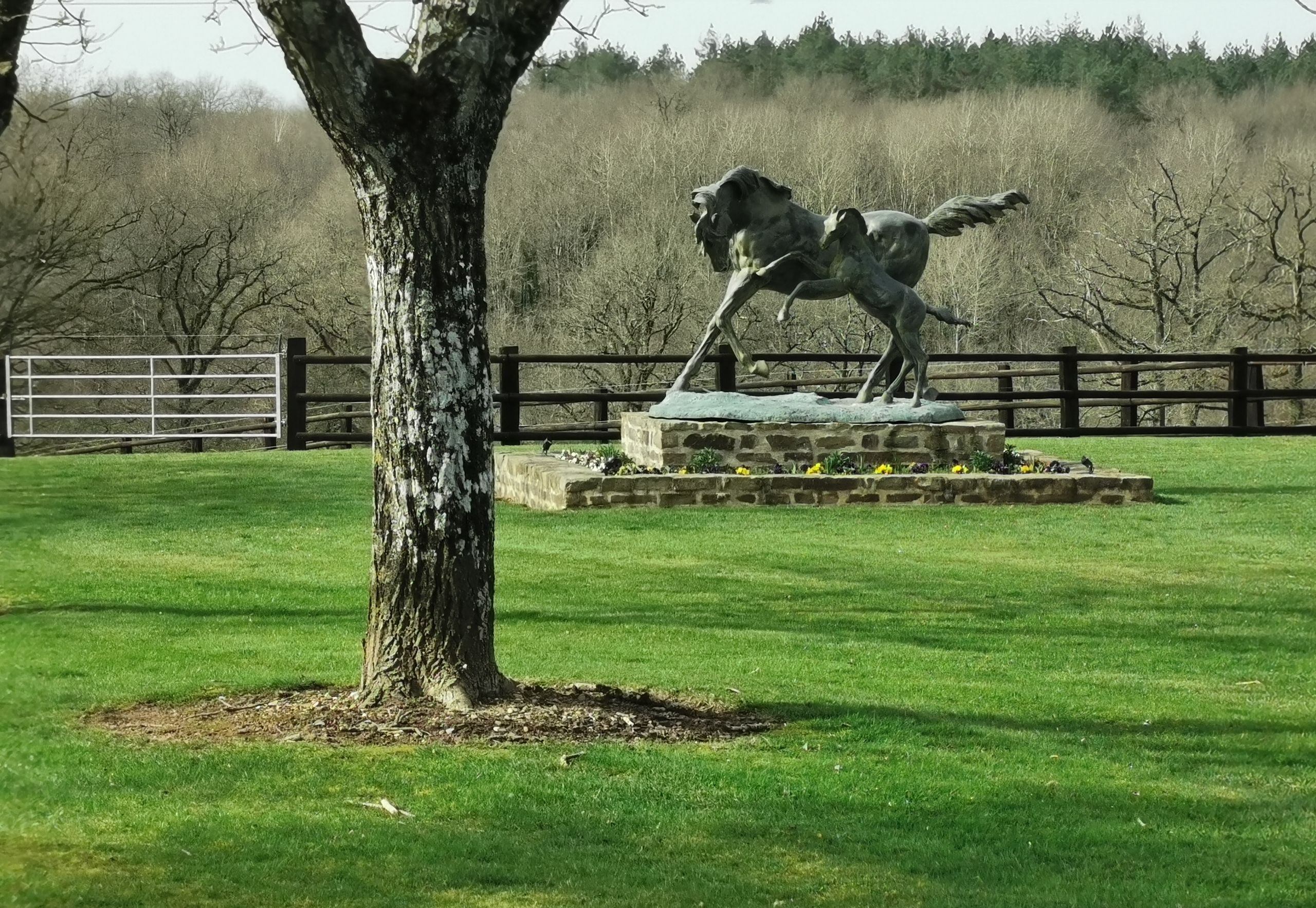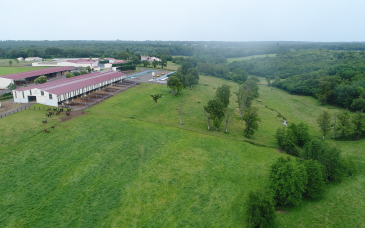 Over the years, Riverland Stud Farm has built up an unparalleled selection of bloodlines. Nowhere else in Europe is it possible to find such an extensive genetic reservoir. Here, approximately 100 broodmares, all from highly sought-after bloodlines, are crossed each year with the best stallions in the world and, in 2017, a 500-foot-long building was built to accommodate them.

With two certified laboratories, a collection room, numerous ultrasound and insemination bars, large foaling boxes and huge stalls with their outdoor spaces, Riverland offers all the necessary technology, safety and comfort that is required for foaling in the best possible conditions. The stud Farm employs and accommodates several specialized people who are on high alert all through the reproduction period and right up until the foals are weaned and grassed….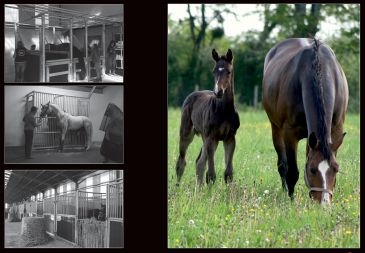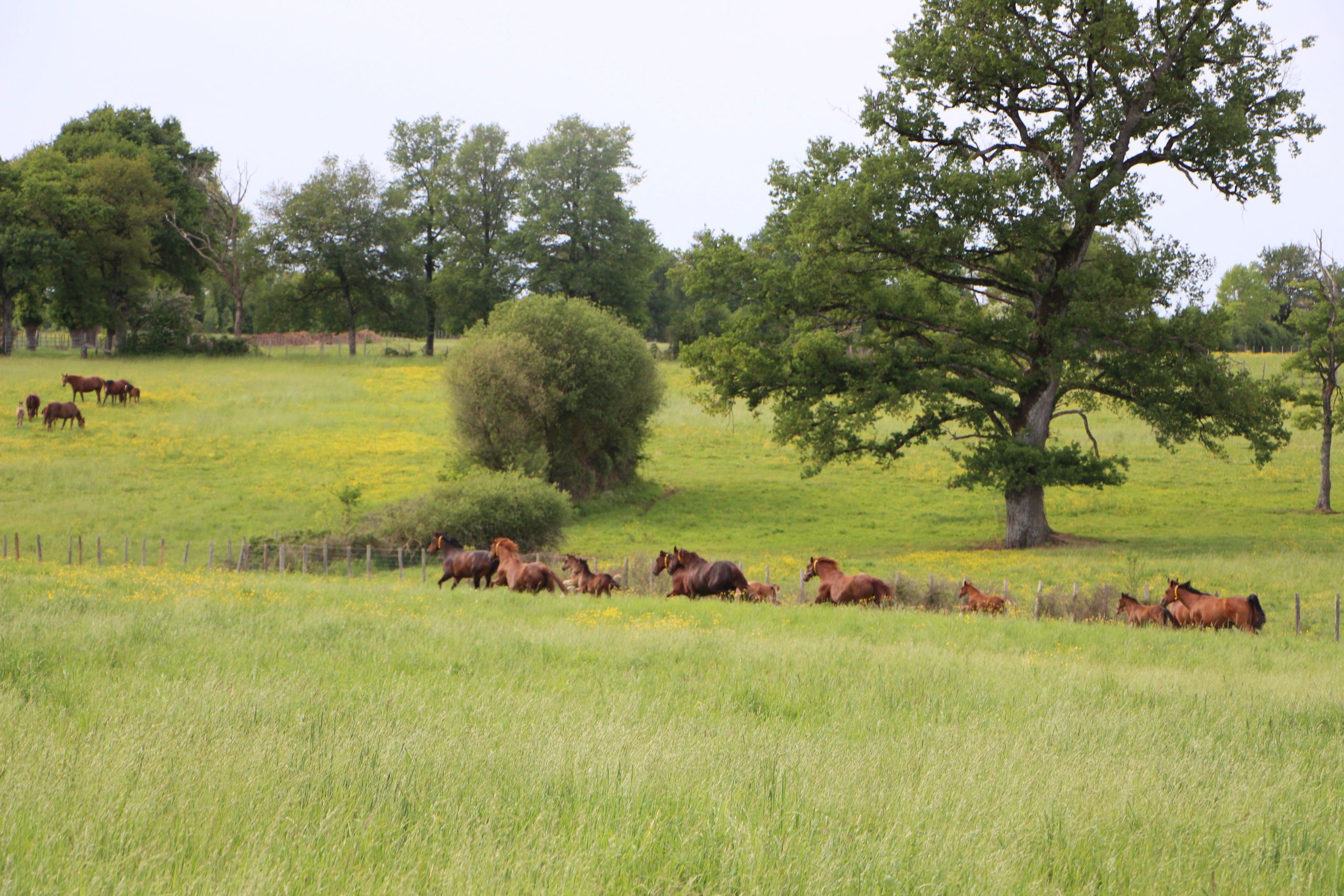 The land is divided up with natural hedges or wooden fences and each plot is equipped with fully equipped and spacious shelters that boast the very best in terms of automatic feeding and drinking facilities. The foals are reared in groups and take full advantage of the extensive acreage and incredible quality of the grass.
As they grow, the foals leave heard life behind them and begin a new life when they integrate the stables.
With spacious stables for 135 horses, top quality infrastructures including indoor and outdoor arenas, horse walkers and paddocks, Riverland Stud Farm is not only equipped to breed foals, but to bring up and school top class sport horses. The Farm thus offers an extensive choice so that even the most demanding buyers find exactly what they are looking for.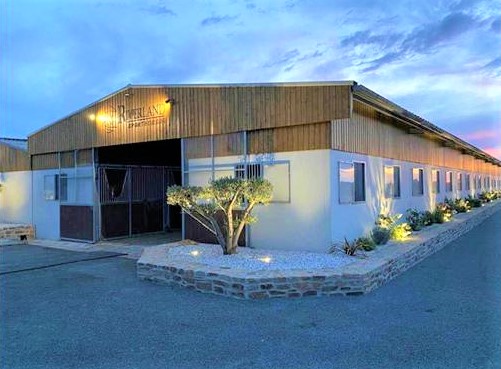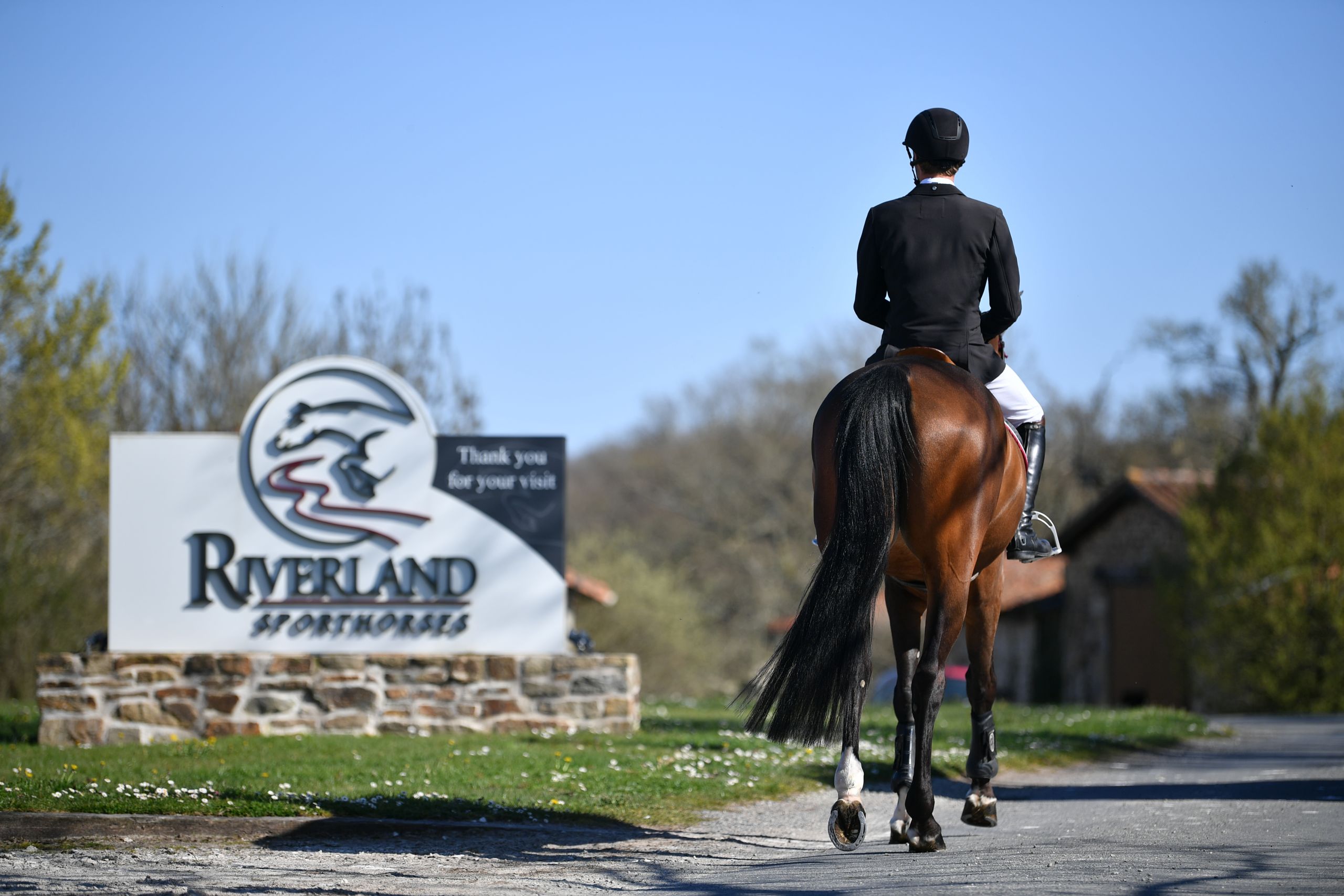 At Riverland, we breed and rear the performers of tomorrow…

RIVERLAND BROODMARES AUCTION : A ONCE-IN-A-LIFETIME OPPORTUNITY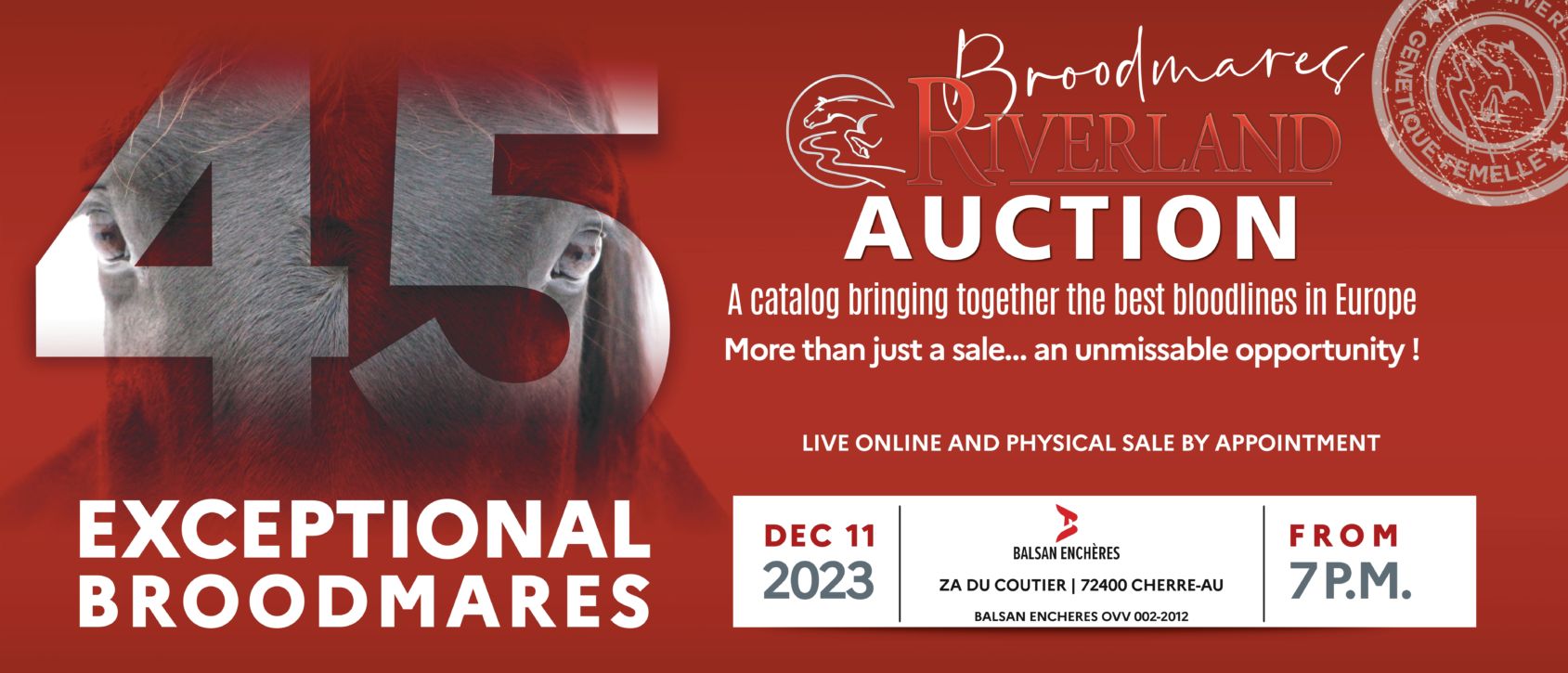 On December 11th, Riverland Stud is set to host the first-ever edition of an exclusive auction, uniting a curated ensemble of forty-five outstanding broodmares sourced from one of Europe's most coveted reservoirs of bloodlines—one of the most diversified as well! It's a rare selection that will be put forward to entice even the most demanding breeders. Riverland Broodmares Auction is more than just a sale; it's a unique opportunity for future investors to acquire a part of what makes Riverland so exceptional.
×